Relentless Magazine Celebrates a Glamorous Launch in Monte Carlo, Unveils Expansion Plans and Exclusive Club Lounge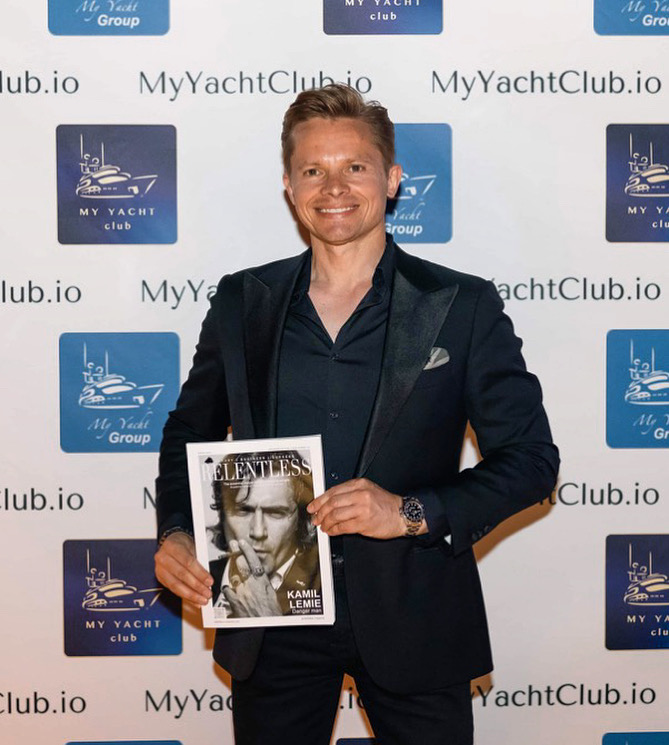 Relentless Magazine Launches Print Edition at a Glittering Event in Monte Carlo and Announces Monaco and LA Editions.
Monte Carlo, Monaco – James W. Phillips, the esteemed Editor-in-Chief and Publisher of "Relentless" magazine, proudly announces the highly anticipated launch of the print edition during a lavish event held aboard two magnificent super yachts, the M/Y Holiday and M/Y Navis One. With an enchanting evening that coincided with the Cannes Film Festival and Monaco Formula One Grand Prix, Relentless magazine solidified its presence in the world of luxury publications. The magazine garnered immense praise from celebrities, business leaders, and nobility in attendance, establishing Relentless as a frontrunner in glossy magazines showcasing captivating interviews, success stories, and the opulent lifestyles of the elite.
Relentless magazine, known for its dynamic content and stunning visuals, embraces classic British style with a contemporary twist. The publication captures the essence of the luxury world, providing readers with exclusive glimpses into the lives of influential business leaders, renowned celebrities, and inspiring success stories. Each glossy page immerses readers in a world of sophistication, delivering solid editorial content and breathtaking imagery.
Following the resounding success of the launch event, Relentless magazine is set to expand its reach with the forthcoming Monaco edition and an eagerly awaited Los Angeles edition. These localized editions will cater to readers' specific tastes and interests in these iconic destinations, offering an insider's view of the vibrant cultures, thriving industries, and the epitome of luxury living.
However, Relentless magazine is more than just a conduit for aspirational stories and high-end living. It stands firmly committed to giving back and positively impacting society. Through partnerships with educational institutions, the magazine supports the La Salle Institute in Albany, New York, fostering opportunities for learning and personal growth among students. Relentless believes in the power of education to transform lives, and its dedication to this cause shines through its pages.
In the coming weeks, James W. Phillips will unveil the highly anticipated Relentless Club Lounge, an exclusive members club that promises unparalleled experiences, investment opportunities, VIP access, and a community of excellence. The Club Lounge will provide a platform for like-minded individuals to connect, network, and collaborate, fostering a sense of belonging among those who strive for greatness. Members will also have the privilege of receiving multi-year coffee table yearbooks, a collector's item showcasing the best moments and captivating stories from Relentless magazine.
To stay up to date with the latest news, interviews, and features, readers can visit the official Relentless website at relentless-magazine.com. The magazine's Instagram account, @relentless_magazine.com, offers a visual feast of stunning imagery and exclusive behind-the-scenes glimpses into the world of luxury and success.
James W. Phillips, the visionary behind Relentless magazine, expresses his excitement for the future: "We are thrilled with the overwhelming response to our launch and the exceptional reviews received. The relentless magazine will continue to captivate readers with its unrivaled content and dedication to providing an exquisite reading experience. We look forward to expanding our presence and creating a community of excellence through the upcoming Club Lounge. The journey has just begun!"
Relentless magazine has successfully carved a niche in the world of luxury publications, captivating readers with its engaging interviews, captivating stories, and stunning visuals. As it sets sail on a new chapter, Relentless remains committed to its mission of delivering exceptional content, supporting education, and creating a vibrant community of individuals striving for relentless success.
Media Contact
Company Name: JWP Media Group (publisher of Relentless magazine)
Contact Person: James Phillips
Email: Send Email
Country: United Kingdom
Website: https://www.instagram.com/james_w_phillips