Mechelle Evans: Transforming Skin with Passion and Expertise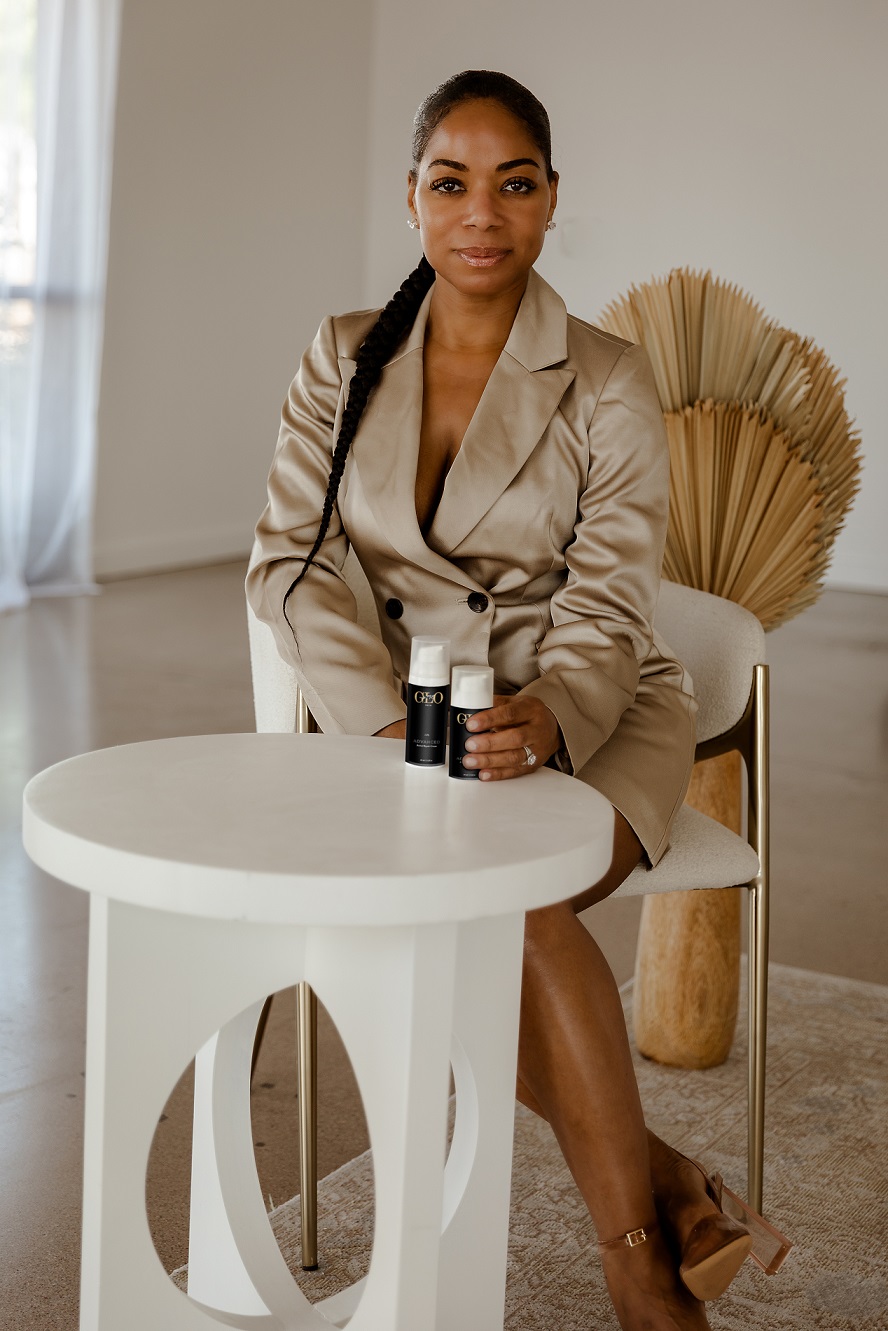 Las Vegas, NV – In a world where flawless skin is highly sought after, Mechelle Evans, the founder of GLO by ME SKIN, has emerged as a true skincare visionary. With a passion for helping individuals improve their skin's appearance and overall health, Mechelle has dedicated herself to providing top-notch services and education to people of all ages and genders.
As an esteemed Aesthetician, Mechelle believes healthy, glowing skin is a birthright that everyone deserves. Recognizing that the skin is the largest organ of the body, she emphasizes the importance of taking care of it just like any other part of our bodies. With a comprehensive range of services, she aims to help her clients achieve their skin goals, whether that's clearing up acne, reducing wrinkles, or maintaining beautiful and healthy skin.
However, Mechelle's mission goes beyond just offering services; she is committed to educating individuals about the significance of proper skincare. She highlights the daily exposure of our skin to harmful UV rays and environmental pollutants, which can lead to premature aging, discoloration, and other skin conditions. By instilling the importance of regular facials, proper cleansing, and the use of high-quality products, Mechelle empowers her clients to protect their skin and keep it looking its absolute best.
Mechelle's journey into the world of skincare began in the early 1990s when she worked as a regular extra on television shows. Witnessing firsthand the damage caused by heavy makeup and sun exposure, she became determined to maintain the health of her own skin. Fortunately, she was introduced to Dr. Obagi, a renowned skincare expert in Beverly Hills. It was the time he spent patiently answering all her questions that convinced her of the transformative power of skincare, rather than just the impressive before and after results.
Driven by her fascination with skincare, Mechelle continued to educate herself on the subject, all while pursuing a career in the studios where she had the opportunity to meet several celebrities. During her encounters, she noticed a recurring issue of skin damage, which further fueled her desire to help others achieve clear, healthy and glowing skin. After relocating to Las Vegas, Mechelle's dedication to skincare deepened, leading her to spend over a decade in dermatology as both a patient and an aesthetician.
Taking a leap of faith, Mechelle made the life-changing decision to become a full-time aesthetician, abandoning a six-figure salary. Despite the discomfort associated with such a choice, she knew that she had a greater purpose to fulfill. She envisioned leaving a lasting impact on people's lives and being remembered for making a real difference.
As an advanced licensed professional specializing in treating and caring for the skin, Mechelle possesses a unique skill set, particularly in working with melanated skin. She offers a wide range of services, from providing personalized skincare product recommendations and home care routines to performing advanced treatments like chemical peels, microneedling, and lasers.
Motivated by her passion for delivering results, Mechelle embarked on the journey of creating her own skincare line. Rejecting the notion of starting with basic products, she wanted to make a powerful statement. Her brand's flagship product, a 1% retinol, stands out for its ability to address multiple skin types while delivering exceptional results. Infused with powerful antioxidants, essential amino acids, minerals, and botanical moisturizers, this retinol promotes healthy cell regeneration and collagen production. The result? Reduced visible signs of aging, diminished pores, and blemishes.
Mechelle personally tested her retinol product for over a year and a half, and at 50 years old, she can confidently say that she has never looked better. With Glo by Me Skin, Mechelle aims to revolutionize the skincare industry, offering a range of products that truly make a difference in the skin's appearance and overall health.
GLO by ME SKIN is not just another beauty brand lost in the sea of products; it represents Mechelle's unwavering commitment to providing innovative and effective skincare solutions. Her brand's motto, "Aging is a fact of life, looking your age is an option," encapsulates the transformative power of her products.
Mechelle understands that finding a skincare specialist who truly comprehends and knows how to work with melanated skin can be a daunting task, especially for individuals with diverse skin tones. Throughout her journey, she encountered a prevailing mindset that discouraged the treatment of such skin types. However, Mechelle vehemently rejects this notion, deeming it unacceptable. Her dedication to inclusivity and addressing the unique needs of all skin types sets her apart.
Through GLO by ME SKIN, Mechelle aspires to empower individuals to embrace their skin and achieve the healthy, beautiful complexion they desire. Her expertise, coupled with her genuine passion for making a positive impact, resonates with clients from all walks of life. Whether you're seeking to address specific skin concerns or maintain optimal skin health, Mechelle is committed to guiding you towards your goals.
As she continues to leave her mark on the skincare industry, Mechelle Evans dedication and expertise have earned her a reputation as a transformative force in the field. Her journey, from being an extra on television shows to becoming the founder of GLO by ME SKIN, showcases her unwavering determination to pursue her passion and help others achieve radiant, healthy skin.
With her advanced knowledge, personalized approach, and innovative product line, Mechelle Evans is redefining the concept of skincare. By combining the power of education, quality treatments, and effective products, she has positioned herself as a trusted advisor and advocate for skin health.
In a world where healthy skin is highly valued, GLO by ME SKIN is leading the charge towards a future where everyone can confidently embrace their natural beauty. As her clients experience the transformative power of her services and products, Mechelle's dream of leaving a lasting legacy as someone who made a real difference in people's lives becomes a reality.
Media Contact
Company Name: GLO by ME SKIN
Contact Person: Crissy Henry
Email: Send Email
Country: United States
Website: www.globyme.com