Introducing Senpex's Groundbreaking Solutions for Bulk, Over-sized, and Last Mile Commercial Moving and Delivery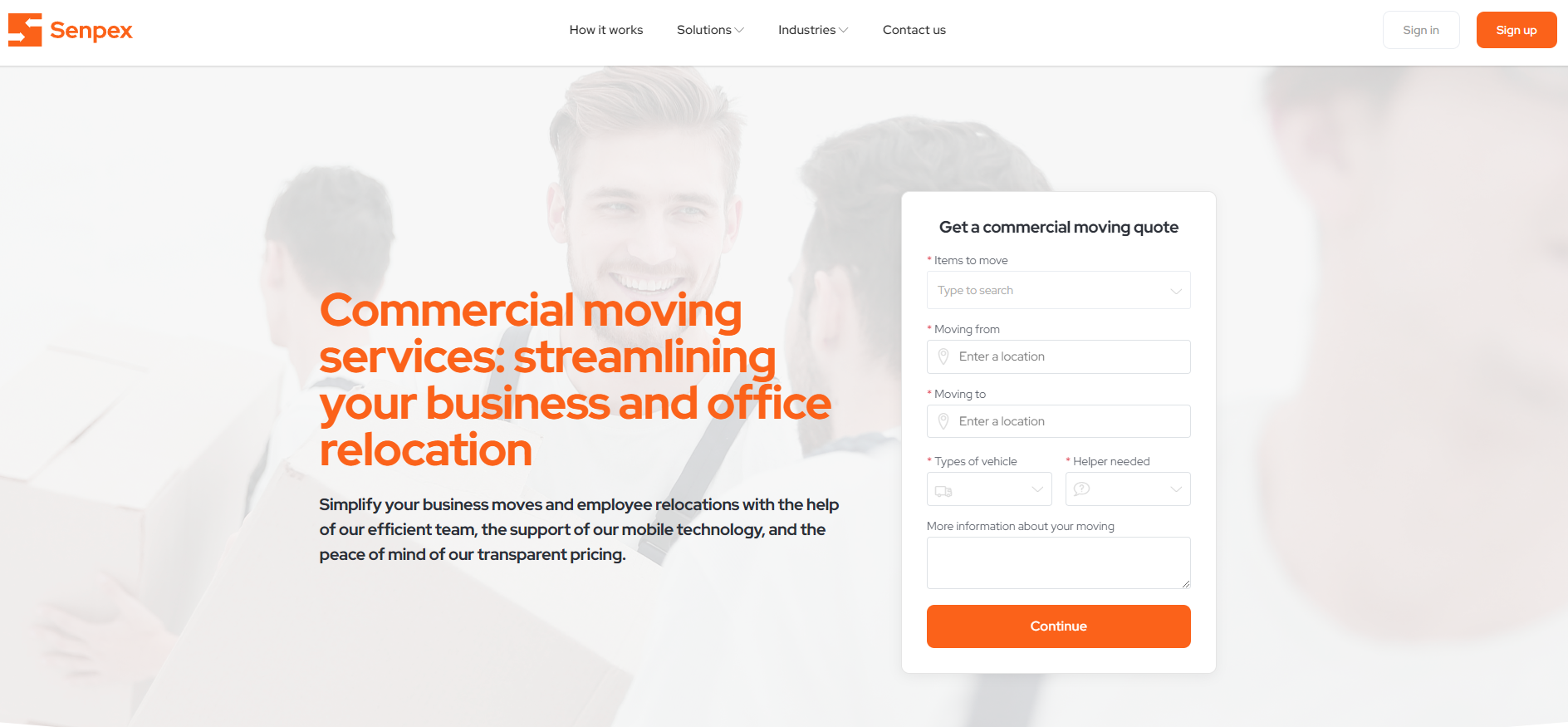 Senpex's new commercial moving services offer organizations a seamless and stress-free moving experience.
Senpex, an industry-leading logistics company, proudly announces the launch of its game-changing commercial moving services. Senpex is set to revolutionize the way businesses and offices relocate, providing unparalleled efficiency, convenience, and peace of mind.
The new commercial moving services offer organizations a seamless and stress-free experience. Whether it's an office move, residential relocation, employee transfer, warehouse and storage relocation, industrial move, or the transport of special items, Senpex has comprehensive solutions to meet every unique requirement.
With a wide range of enterprise moving options, including long-distance, and specialized moves. The company boasts a vast network of over 8,000 highly skilled drivers and helpers, ensuring that every move is handled with professionalism and efficiency.
Their application can be used to coordinate every aspect of the move, keeping clients informed throughout the process. With transparent pricing and upfront quotes, they guarantee no hidden fees or unexpected charges, allowing businesses to budget accurately and confidently.
Anar Mammadov, CEO of Senpex, commented on the company's commitment to innovation, stating, "At Senpex, we believe that a successful move goes beyond transportation. Our goal is to provide a seamless transition for our corporate clients, ensuring their valuable belongings and assets are handled with the utmost care and delivered to their destination in a timely manner. With our innovative mobile moving concept, clients can stay connected with our moving team, enabling a streamlined and efficient moving process."
Senpex also offers comprehensive insurance coverage for moving items, providing up to $250 in protection. Additional insurance options are also available for those seeking extra peace of mind.
Need to move, get a quote HERE!
Contact:
Senpex Technologies
About Senpex
Senpex is a leading provider of last-mile logistics solutions, offering businesses a fully-automated dispatch system and a network of over 8000 couriers. Senpex's mission is to help businesses optimize and scale their logistics operations while providing customers with a seamless delivery experience.
Media Contact
Company Name: Senpex
Contact Person: Anar Mammadov
Email: Send Email
Country: United States
Website: www.senpex.com