Author's Tranquility Press: Get ready to embark on an exciting adventure into the world of cartoons with author William W. Fortenbaugh and his delightful book, "Tiger Cartoons."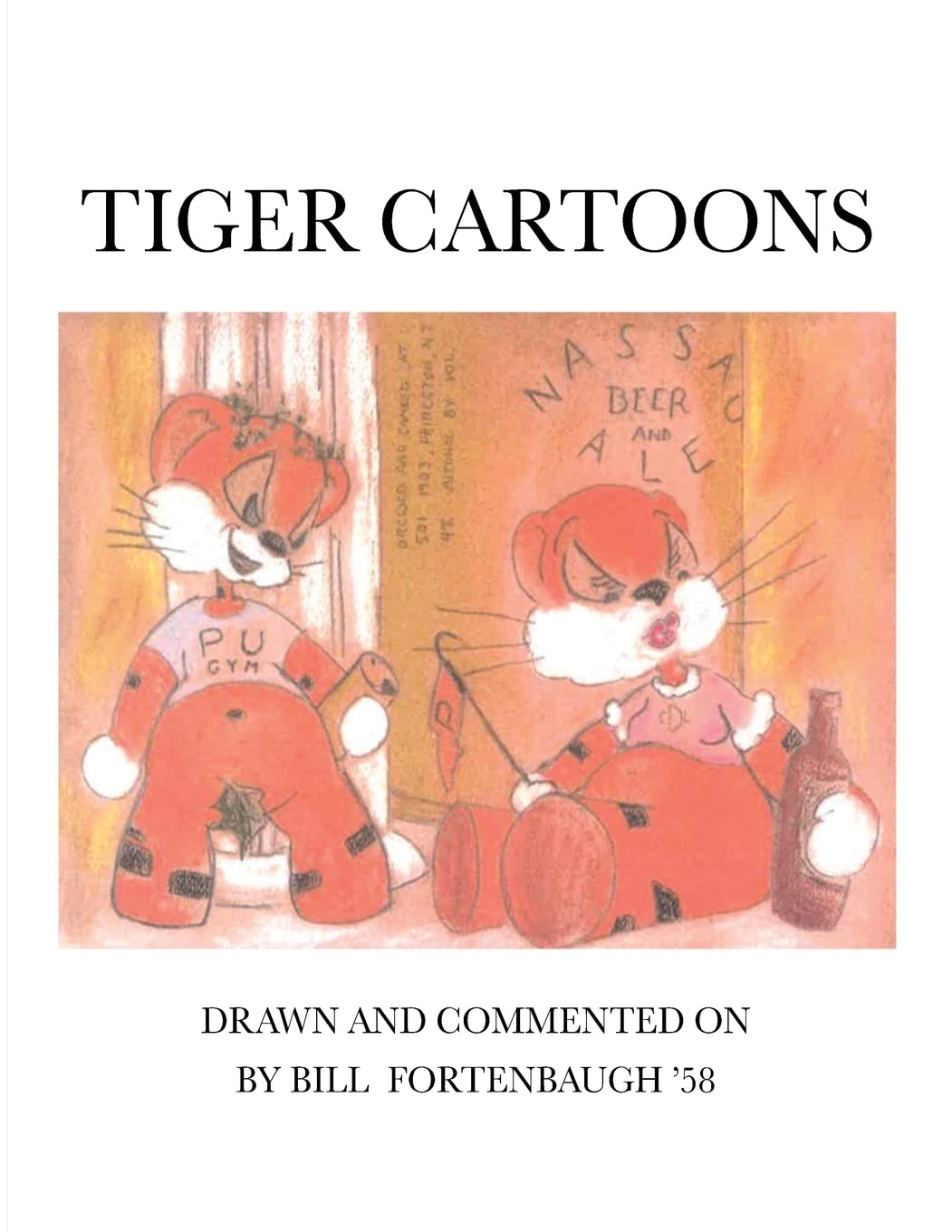 With his expertise in academia and a newfound passion for storytelling, Fortenbaugh brings a unique blend of intellect and creativity to the table.
In "Tiger Cartoons," William Fortenbaugh, Ph.D., shares his vast knowledge and love for the classics. As a Professor Emeritus at Rutgers University and a distinguished scholar, he has dedicated his career to the study of ancient philosophy. His previous works, including "Aristotle on Emotion" and an edition of Theophrastus' work "On Sweat," have garnered acclaim in academic circles. Now, in retirement, Fortenbaugh ventures into uncharted territory with a captivating collection of cartoons.
The pages of "Tiger Cartoons" come alive with a delightful fusion of wit, humor, and thought-provoking insights. Through his cleverly crafted cartoons, Fortenbaugh explores a range of topics, from the quirks of everyday life to the complexities of human nature. Each cartoon is meticulously illustrated, allowing readers to immerse themselves in a visual journey that brings Fortenbaugh's stories to life.
Quoting from a delighted reader, Fortenbaugh shares, "William W. Fortenbaugh's 'Tiger Cartoons' is a delightful blend of intellect and humor. His ability to distill complex ideas into simple yet thought-provoking cartoons is truly remarkable. It's a refreshing and enjoyable read that will leave you wanting more."
"Tiger Cartoons" by Professor William W. Fortenbaugh is now available for purchase on Amazon. He also wrote and published a book "From Beaton's to Beach Haven: A Cat Ghost Bh G". Prepare to be captivated by the wit, wisdom, and artistic brilliance that unfolds within these pages.
About the Author:
William W. Fortenbaugh, Ph.D., is a distinguished scholar and author known for his expertise in ancient philosophy. With an illustrious career as a Professor Emeritus at Rutgers University, Fortenbaugh has made significant contributions to academia through his research and publications. In "Tiger Cartoons," he showcases his versatility and creativity, immersing readers in a world of captivating cartoons and delightful storytelling.
About Author's Tranquility Press
Author's Tranquility Press is a top publicity agency known for delivering innovative solutions designed to help writers across genres to reach a wider audience. The company combines the use of the latest technologies and the expertise and diverse experience of the team to provide quality, relatable content to as many people as possible, irrespective of their location across the globe.
Media Contact
Company Name: Author's Tranquility Press
Contact Person: Patricia Adams, Marketing Supervisor
Email: Send Email
Phone: (866) 411-8655
Address:3800 CAMP CREEK PKWY SW BLDG 1400-116 #1255
City: Atlanta
State: Georgia, 30331
Country: United States
Website: www.authorstranquilitypress.com