Coloma Muro, a neuroscientist and mindfulness coach, guides individuals in embracing their authentic selves and harnessing their full potential.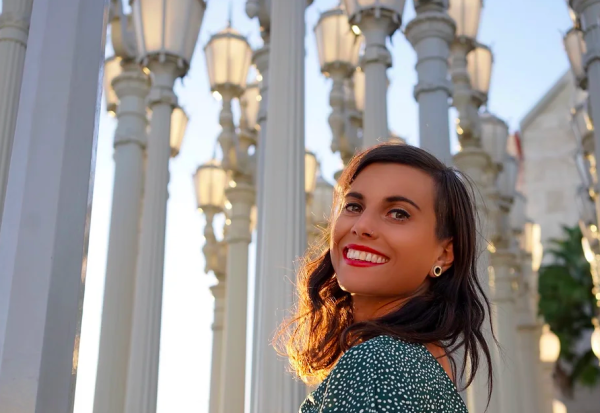 Coloma Muro, a Neuroscientist, Licensed Psychologist, and Mindfulness Coach, is helping people find their true selves through her unique approach to coaching. With years of experience in distinguished research institutions in the field of Neuroscience and Conservation, Muro's knowledge and expertise are highly sought-after by clients all over the world.
Muro's journey to becoming a Mindfulness Coach was not without its challenges. After leaving her corporate job and traveling to Bali to study yoga, she was involved in a motorbike accident that left her unable to move. However, rather than give up on her dreams, Muro turned to meditation and rediscovered her relationship with herself. The practice of yoga became the external manifestation of her internal healing. Through the practice of yoga s, she healed her body and modeled for yoga brands in the US, using her feet in other activities such as rock climbing and roller skating.
Muro's background includes addiction recovery to corporate consulting, which further enhances her ability to guide clients from a wide range of backgrounds and experiences.
Muro has supported thousands of people worldwide, including TEDx speakers, Harvard professors, CEOs of international companies, and populations in third-world countries, through her work with non-profit organizations. Her approach combines mindfulness-based techniques with somatic work to create a unique and personalized coaching experience for each of her clients.
As a Barcelona native, Muro's journey to the US was a result of the accident in South East Asia that brought her to the realization of what yoga truly means; to be one with the Universe. This involves embodying who you are, which is the key to experience life at its fullest. Muro's passion for helping others find happiness and freedom shines through in her coaching, making her a highly capable expert in her field.
Now, Muro is on a mission to guide others find fulfillment and satisfaction in their lives. Her coaching style focuses on teaching clients the tools to release trauma and fears that prevent them from both creating a conscious connection with themselves and deepening a healthy relationship with another. Through this process of self-discovery and reprogramming, clients become more self-empowered, positively transforming their lives. Muro doesn't just focus on the results though; she increases individuals' ability to cultivate intimacy within, which leads to real success (happiness).
Media Contact
Company Name: Coloma Muro
Email: Send Email
Country: United States
Website: https://www.instagram.com/mindfulnesslovetherapist/