My Guest House Picture Book, A First Of Its Kind Mood Journal Meets Art Launches On Kickstarter
ThisFeelingHuman.com is a platform to raise awareness for the benefits of mood journaling to visualize and process emotions.
Its creator, Ignatius Quek, has successfully launched a novel concept of giving everyone a personal picture book based on the individual journal entries.
It is so well received that My Guest House Picture Book campaign has been featured as one of the most popular picture book campaign on Kickstarter.
Ignatius started ThisFeelingHuman.com as a means of managing his emotions and later recognized that nothing needs to be managed! "Instead of seeking to control or even suppress my emotions, I learned to harness the message that emotions bring and to discern the wisdom from the message and experience", he said.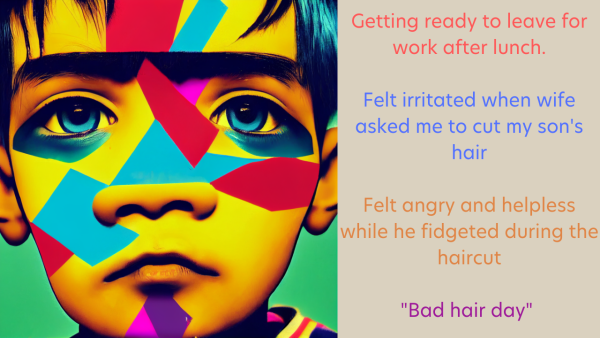 Ignatius hopes that in so doing, he's able to reframe his beliefs about himself, build confidence and trust in his own inner wisdom. "In My Guest House, I visualize feelings as guests in my guest house. They bear a message, and calls me to a discernment process. Journaling my emotions as they are helps me harness the wisdom from emotions", Ignatius said.
It has since been his quest to bring mood journaling to as many people as possible. This is where a visually attractive expression of our feelings can help create a positive habit of being attuned to emotions.
Hence the use of illustrations of his mood journal entries to encourage and promote the habit of journaling.
This is also why Ignatius is developing Calm3d, a smartphone app using sight, sound and kinesthetic simulation in a sensory experience that will help individuals self regulate, anchor them in confidence to re-engage with resilience.
You may do your part to help raise awarenss for mental wellbeing by purchasing your own mood art journal on Kickstarter.
Media Contact
Company Name: Calm3d
Contact Person: Ignatius Quek
Email: Send Email
Country: Singapore
Website: https://www.thisfeelinghuman.com/