WWNTR PPPR Drops a New Single Titled "I Need A Doctor"
WNTR PPPR Continues Message-Heavy Releases With Infectious Alternative/Indie Single 'I Need A Doctor'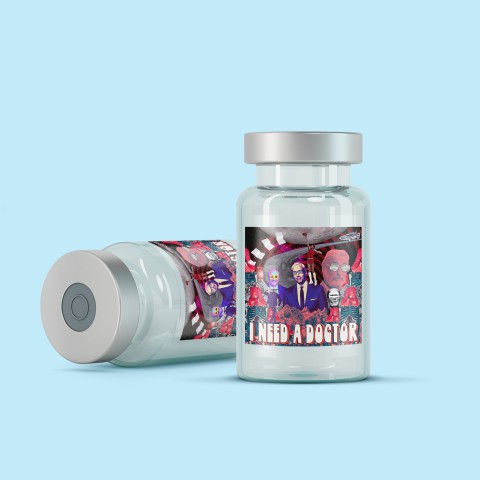 Listen
About The Release
A bold and prolific take on alternative music, WNTR PPPR's [pronounced Winter Pepper] newest single is a striking blend of songwriting, rhythm, and euphoria. "I Need A Doctor" is the newest alternative/indie release by the never-disappointing WNTR PPPR. Passionate about earnestly creating his own musical lane, the Texas native continues to surprise audiences with his adaptive skills and storytelling technique, while also excelling in whichever spotlight he desires.
"I Need A Doctor" contains fun lyricism that will have listeners hooked and wanting more. The production and delivery recall a nostalgic indie RHCP or Sublime style while infusing a modern alternative sound. The rising artist is known for his carefully crafted, poignantly composed, and mesmerizing musical compositions that have laid the foundation for his brand and what is to come.
Through this release, WNTR PPPR is establishing himself as a force in the scene. "I Need A Doctor" spares no expense when it comes to delivering quality. Pushing the boundaries of his talents, WNTR PPPR is also adding new layers to what alternative/indie music with a message can be. "I Need A Doctor" is a record you must add to your playlist.
About WNTR PPPR
Grapevine, Texas native WNTR PPPR is an up-and-coming artist with a unique sound. He first hopped onto the music scene in 2021 showing off a style that reflects his love for "everything about Woodstock 1969." His musical influences include artists such as Joe Cocker, Jimi Hendrix, Bob Seger, as well as groups like Red Hot Chili Peppers, Incubus, and Sublime. WNTR PPPR's music consists of personal songs and love songs for his family. Some songs come from truth and some come from fiction. The goal is to be playful and creative without a filter.
Follow WNTR PPPR
Website Instagram Apple Music
Media Contact
Company Name: WNTR PPPR
Contact Person: Presley
Email: Send Email
Country: United States
Website: wntrpppr.com/