The ISF Gymnasiade 2020 Image Ambassador National Final Contest was held in Jinjiang, Fujian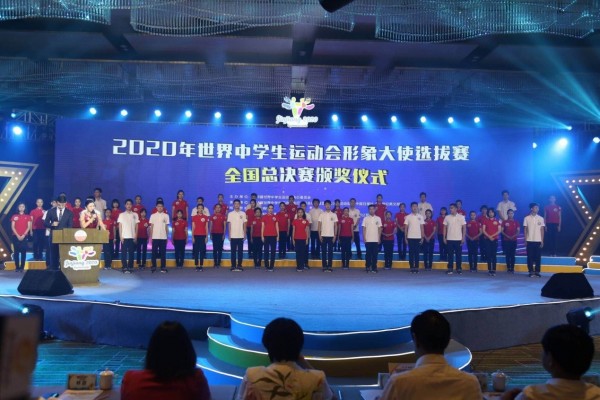 When Cui Ziqi went to the US for school in 2014, she had problems fitting in. So, she decided to do what she did best – play basketball with local students. Before she knew it, she was making friends, no longer worried about cultural differences or language barriers.
"I came to realize that sport is a world language shared by all people," said Cui, 14, a student at The Branch School of the High School Affiliated to Renmin University of China.
This was Cui's story of how sports helped bring people together – one of the many shared in the ISF Gymnasiade 2020 Image Ambassador National Final Contest, held in Jinjiang, Fujian, on Aug 17.
In the contest, 60 finalists, chosen from 6,320 contestants across China, gave presentations about the spirit of sports and their passion for contributing to the 2020 Jinjiang Gymnasiade, which will host young athletes from around the world.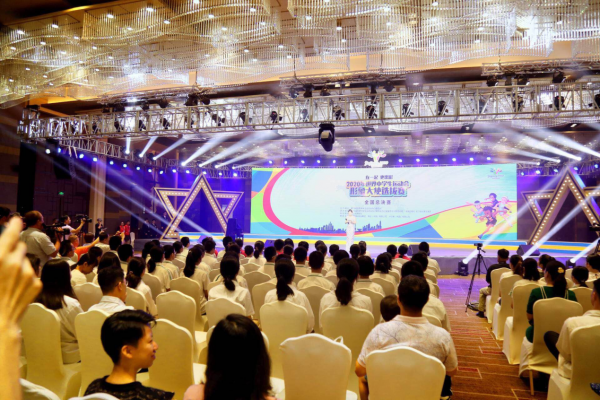 Wu Minsu, professor at the Communication University of China and a judge at the contest, was impressed. "Chinese stories have long been told by the seniors," she said. "Now that they are being told by young people, they come in a more vivid way, which I believe will be better received by audiences from across the globe."
Despite the contestants' passion and effort, there were winners and losers – just as in sports.
After three rounds of competition, Li Xiaochi, 16, from Shenzhen Senior High School; and Li Yimeng, 16, from Chengdu Foreign Languages School, were named the two Image Ambassadors for the 2020 Jinjiang Gymnasiade. For other contestants, it wasn't only about winning; it was participation that mattered.
"The most important thing in the Olympic Games is not winning but taking part," Pierre de Coubertin (1863-1937), father of the modern Olympic Games, once said. "The essential thing in life is not conquering but fighting well."
Sports brought the contestants together in Jinjiang, and they all fought well.
What is Gymnasiade?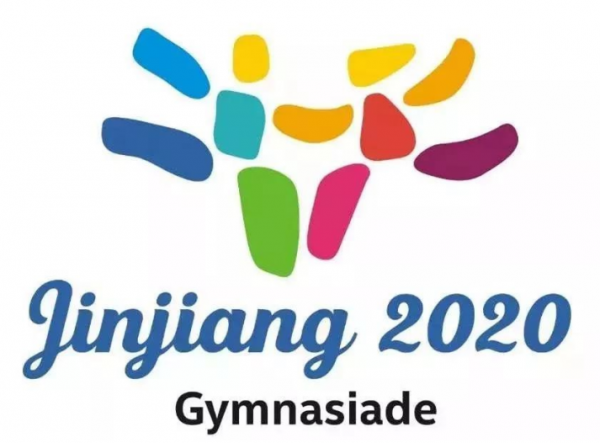 Gymnasiade is an athletic event organized by the International School Sport Federation (ISF). It started in Germany in 1974. Students must be between 13 and 18 years old to compete in the Gymnasiade.
The 2018 event, held in Morocco, hosted 3,000 young athletes from 58 different countries and regions. They competed in 18 athletic disciplines, including swimming, mountain biking and tennis. The Jinjiang Gymnasiade will be held in October 2020.
BY CHEN XUE,
21ST CENTURY TEENS STAFF
Media Contact
Company Name: 21Century English Education Media
Contact Person: Changcheng Liu
Email: Send Email
Phone: +86135 2125 0659
Country: China
Website: http://m.i21st.cn