AV Access Announces 2021 Black Friday and Cyber Monday Sales on HDMI Extenders, KVM Extenders & KVM Switches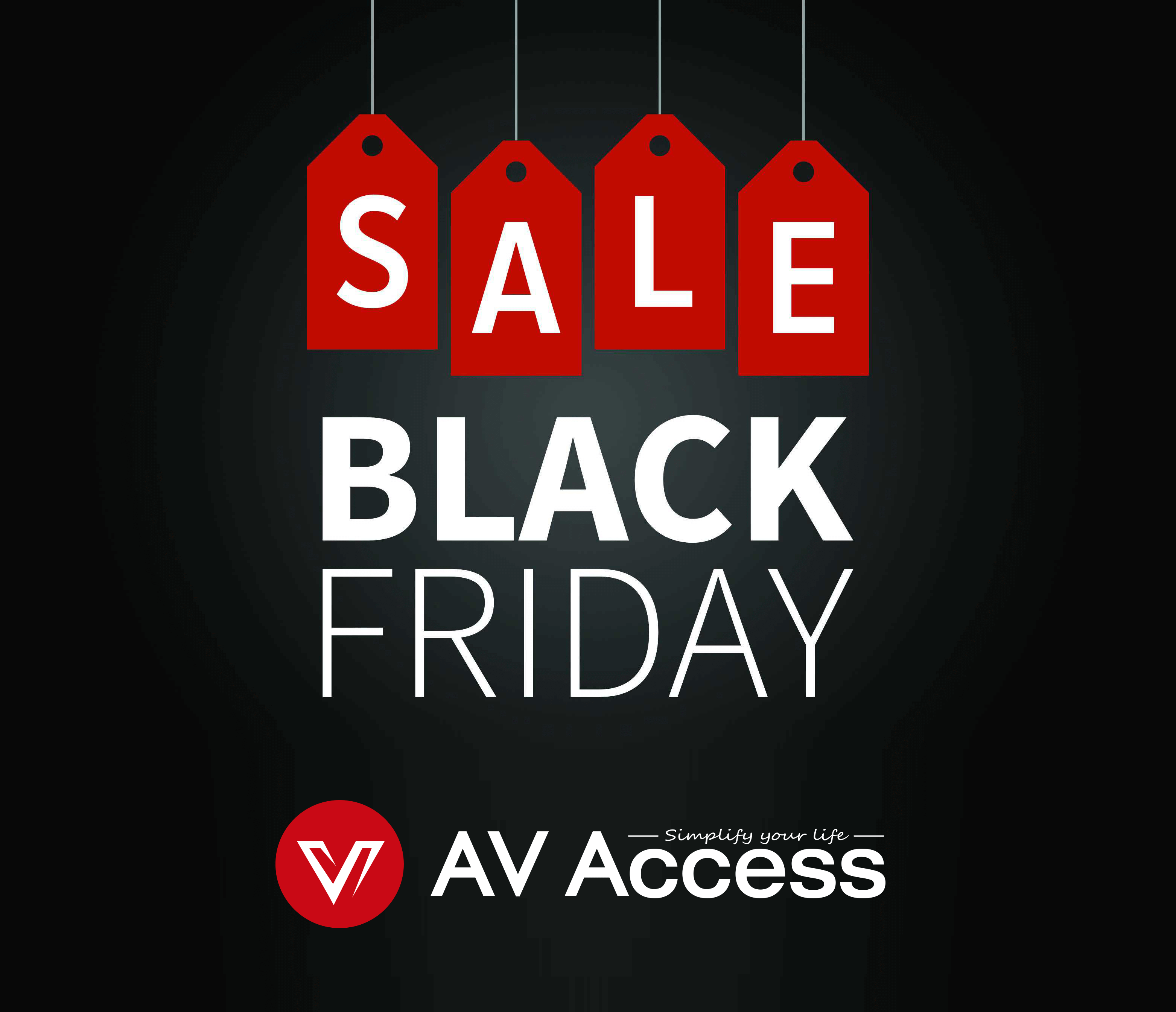 As the annual Black Friday and Cyber Monday approaches, AV Access will also usher in its 2021 black Friday shopping season with special deals on many of its best-selling Pro-AV products. Customers can enjoy up to 25% off discounts on HDMI extenders, KVM extenders and KVM switches, etc.
AV ACCESS's one of the biggest sales will start on this Black Friday, offering up to 25% savings on the hottest Pro-AV products of the shopping season.
AV Access, a leading brand in the online market of Pro AV industry, today announced that it will be ushering in the 2021 black Friday shopping season with special deals on many of its best-selling extenders and switches. Offering exclusive Black Friday and Cyber Monday specials, many of AV Access's best-selling products will be discounted, including new-generation HDMI ARC extender, wireless 1080P HDMI extender, powerful 4×1 4K KVM switch, professional 1080P USB webcam, etc. Kicking off on November 26th (EST), this limited-time event will see discounts of up to 25% as part of its biggest deals. It features special discounts available on AV Access's official online store (www.avaccess.com), with the promotion that runs from November 26th to November 29th, the Cyber Monday period.
"Also, you can input a special coupon code at checkout to enjoy an extra 5% off for order over$1,000. What's more, you can get a free premium webcam as a gift whatever product you bought," explained Mandy Xiong, CEO at AV Access.
Some of the products on sale with the Black Friday & Cyber Monday discounts include:
– 4KEX70-ARC-H2: AV Access's best-selling 4K HDMI2.0 ARC extender, specially designed for home theater applications. It allows users to achieve a two-way flow of sound between their TV and home theater system at a long distance.
– 4KSW41-KVM-Pro: Powerful 4×1 4K HDMI KVM switch with HDMI2.0/HDCP2.2 compatibility. It allows users to control up to four source devices/PCs with only one set of USB devices. It is ideal for homes, offices, bars or other locations where users need KVM switching.
– HDW100: AV Access' first innovative wireless HDMI extender. It can wirelessly extend 1080P full HD HDMI signal up to 200m/656ft in an open field, ideal for both home and business applications where it is not convenient to install long cables.
– 4KEX60-H2, 4KEX70-H2: Plug-n-play and high-quality 4K HDMI extenders, transmitting 4K UHD video signal up to 40m/130ft via a CATx cable. They are ideal for homes, offices, conference rooms and other locations requiring HDMI signal extension.
– U2EX50: Highly efficient and reliable USB extender. It can transmit high-speed USB 2.0 signal up to 60m/196ft, ideal for homes, offices, control centers, where it requires USB extension.
– BizEye 50: 1080P full HD business webcam, specially designed for working from home. It boasts advanced PureImage image optimization technology, top-of-the-line lens and image sensor, ideal for web conferencing, live streaming, video calling and recording, etc.
"Starting on Black Friday, our fantastic deals cover some of AV Access's most highly-rated products in this holiday season. Our customers can get the best bang for their buck," said Mandy, "AV Access products are smart and practical holiday choices that cannot be found anywhere else. We also offer first-class services for our customers, like 24/7 professional technical support, 3-year warranty, 30-day money back guarantee, fastest shipping from the nearest warehouse, etc."
For specifics on offers and coupon codes, please visit www.avaccess.com
About AV Access
AV Access is the world's professional manufacturer and innovator of advanced Pro-AV products and smart home office devices. Our products are plug-n-play and highly reliable, including extenders, splitters, switches, matrixes, AV over IP codecs and USB peripherals.Since establishment, it has long been our mission to simplify the way people live and work. We will continue to develop more innovative products and solutions in the fields of smart home office, corporate, education, retail, government, entertainment, health care, etc. Strong R&D, powerful supply chain and excellent management team make AV Access be qualified as your faithful partner!
Learn more by visiting www.avaccess.com.
Media Contact
Company Name: Actions Global Limited
Contact Person: Sissi Pan
Email: Send Email
Phone: 075521620567
Address:UNIT 2801 28/F, NO.88 HING FAT STREET, CAUSEWAY BAY
City: Hong Kong
Country: HongKong
Website: https://www.avaccess.com/