Embassy Loans, AProminent Provider Of Auto Equity Loans In Florida, Goes Online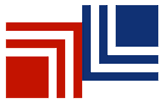 Looking for cash against the owned vehicle or vehicle on the lien in Florida? While there are many auto loan providers in the state, Embassy Loans could be a better option for its same-day cash without much hassle.
Florida, The United States – June 14, 2021 – For those in an emergency, the need for instant cash is indispensable. 'Instant'here means at least on the same day. This is where the auto equity loans from Embassy Loans can be an ideal aid for handling the current crisis no matter where one is in Florida. They are free of lengthy credit checks or lengthy approvals. They are also not based on your employment status or high credit score.
All that one needs is a car or any other vehicle with a clear, lien, or financed Florida title. Obviously, the vehicle should be in a good working condition, there should be a camera-equipped smartphone or tablet, and the probable borrower should be able to take around 15 images of the vehicle and uploading them to the Web.
Once these criteria are met, a probable borrower is required to fill a short online application on the official site or simply call.This form is seen right on the Home page. There is hardly any lengthy inspection procedure required. The online auto equity loan provider then provides the cash based on the value of the vehicle on the same day of application if everything goes well.
Interestingly, the loan borrower can continue to drive the vehicle without any burden. According to a spokesperson, "At Embassy, we believe that any borrower deserves to come in touch with friendly and proficient people who are willing to help them via loans. Thus, we have several satisfied customers as well as inspection locations across the state. Our customized loan lengths, low rates, and same-day cash facility are just some factors that make your customers loyal."
About Embassy Loans
Established in 2005 in Florida's Cooper City, Embassy Loans is one of the esteemed providers of auto title loans. It is a licensed consumer finance company and is admired for its same-day cash loans at low rates. It offers cash loans against cars, trucks, RVs, SUVs, motorcycles, and commercial vehicles in Florida. For more information, kindly visit https://www.embassyloans.com/.
Facebook: https://www.facebook.com/embassyloans/
Media Contact
Company Name: Embassy Loans
Email: Send Email
Phone: (833) 839-2274
Address:10000 Stirling Road, STE 5
City: Hollywood
State: Florida 33024
Country: United States
Website: https://www.embassyloans.com/