Skindalicious Launches Special Offer For The Ultimate Self Care Bundle To Celebrate Labor Day
Provider of innovative skincare solutions, Skindalicious, announces the launch of a special deal on the Ultimate Self Care Bundle to provide the experience of visiting a professional spa at home
Skindalicious has taken their goal of providing the best skincare devices to customers to another level with the launch of a Labor Day offer to last throughout the month of September. Skindalicious is offering the Ultimate Self Care Bundle to allow people to enjoy the benefits that come with visiting a professional spa without leaving the comfort of their homes.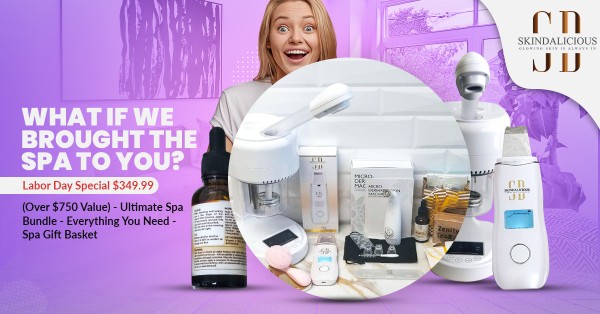 The wellness and spa industry has witnessed tremendous growth over the years. According to a recent report, the spa market is predicted to be worth $154.6 billion by 2022. However, recent developments, especially the unfortunate emergence of the COVID-19 pandemic, have made it difficult for people to access public facilities, including spas. One beauty brand that is helping people defy the COVID-19 odds to remain confident in their radiant skin is Skindalicious, a claim that has been substantiated with the Ultimate Self Care Bundle Labor Day offer.
The Labor Day Special offer for Ultimate Self Care Bundle allows men and women with all kinds of skin issues to enjoy in-home spa deliveries without having to break the bank. The offer slashes the price of the bundle by more than 50%, with the package including an impressive array of hand-selected beauty products designed to perfectly recreate the experience of visiting a professional spa.
The bundle includes Zyphr Facial Steamer, Glow MD Microdermabrasion Device, and Exfolika 5 in 1 Ultrasonic Spatula. It also comes with a bonus bowl of goods, including eye masks, lip masks, serums, and a natural green tea soap bar, with free shipping.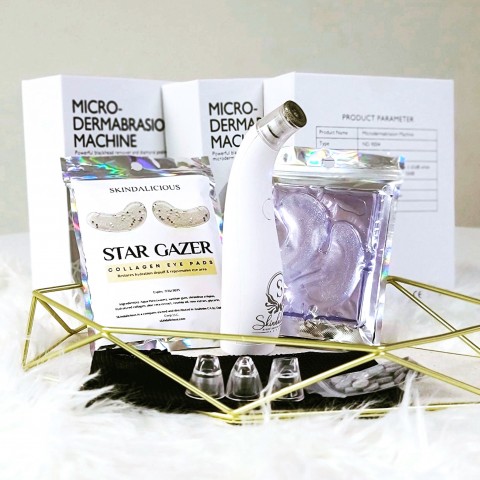 The user-friendly all-inclusive skincare solution is ideal for several mainstream skincare/beauty concerns such as acne-prone skin, sensitive skin, oily, anti-aging, and is good for all skin types. All categories of spa users can enjoy the amazing Ultimate Self Care Bundle Labor Day Offer to get the best possible experience without paying through their noses.
For more information about Skindalicious and the range of fantastic skincare solutions offered, please visit – https://skindalicious.com/.
About Skindalicious
Skindalicious was founded by Olivia Le, an entrepreneur passionate about beauty, skincare, wellness, and spirituality. She started the skincare brand to provide innovative quality self-care devices, especially home spa equipment for personal use, leveraging her experience as a former owner of a day spa to select the best products in the market.
Media Contact
Company Name: Skindalicious
Contact Person: Olivia Le
Email: Send Email
Phone: (313) 444-4022
Country: United States
Website: https://skindalicious.com/