Emerging artist COY Swede is ready to ignite the flames of music with his latest single "World on Fire"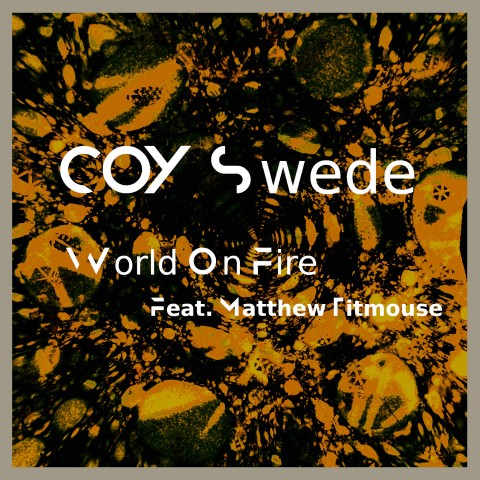 Based out of Stockholm, Sweden, Thom Maximus Holmberg AKA COY Swede is an emerging, and talented EDM music producer, who loves to play with different music styles. Swede believes in composing and writing his own music but is equally open to collaborations with other proficient artists. Drawing inspiration from his music teacher, he started playing drums from a very early age and became one of the best students in his class. There was no looking back for him after that. His skills and background in classical music have worked wonders for him on his musical journey.
COY Swede recently released his latest single titled "World on Fire" this year, in 2020. The title does complete justice to the track, as it has set the world on fire since its release, quite literally. This song is in collaboration with Mathew Titmouse, a professional voice actor, who has had the experience of working with some prominent DJs. The alliance between both the artist has proved to be very fruitful and the listeners love the track "World on Fire". This track is a perfect amalgamation of melodious vocals and captivating beats, handcrafted by Swede to make it nothing less than the best.
While telling about his collaboration with Mathew Titmouse, Swede says, "The singer Matthew and I came to be kindred spirits throughout the process in some way. It was very easy to use his good quality of performance as you all can hear. But some of the extra stems are made by me in some of the smaller parts. But most of his performance is not changed and no AUTOTUNE at all!"
Despite being surrounded by music since his childhood days, COY Swede went into hibernation for many years. It wasn't until 4-5 years back that his passion for music started to return to him. With the love and support from his fans and listeners, Swede is sure to fulfill his goal of producing the best music that anyone has ever heard of.
And more is coming, check this guy out and follow him!
The next single he at this moment invites his listeners to be a part of his covers color! I believe Emerald Green is leading! 😉
Listen to the latest track "World on Fire" now on Spotify.com.
Instagram: coyswedeofficial
Media Contact
Company Name: COY Swede – Artist
Contact Person: Thom Maximus Holmberg
Email: Send Email
Country: Sweden
Website: www.coyswede.com