Stream DarkMatter TV's Collection of "F-ed Up Houses"
Boo! Deliciously demonic entertainment meets paranormal phenomena.
Los Angeles, CA – April 9, 2020 – Join the dark side with DarkMatter TV's collection of "F-ed Up Houses".
1. Lyle (2014) – directed by: Stewart Thorndike
Leah's grief over the death of her toddler turns to paranoia when she begins to suspect her eccentric neighbors are involved in a satanic pact.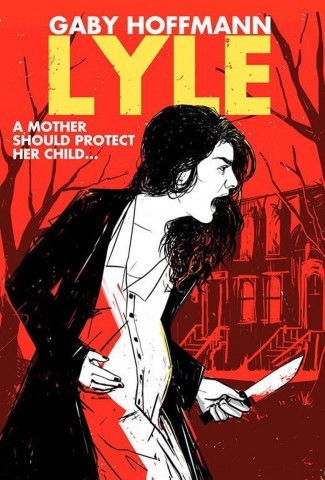 2. The Sublet (2015) – directed by: John Ainslie
The Sublet is a suspense driven psychological thriller about Joanna, a new mom coping with her baby alone in an odd sublet apartment. As her husband neglects her to focus on his career, Joanna questions her sanity as she discovers a violent past to the apartment and suspects that the building may be haunted.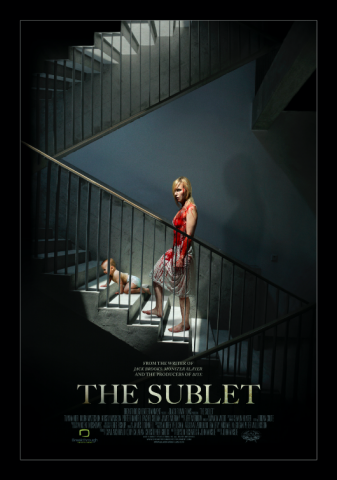 3. Family Possessions (2016) – directed by: Tommy Faircloth
Starring Felissa Rose (Sleepaway Camp), after moving into the home of a deceased relative, a family discovers they may have inherited more than just the house.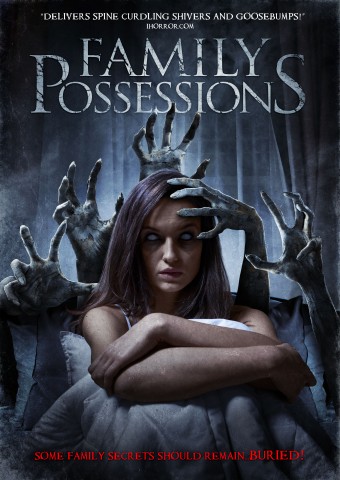 4. Home Education (2016) – directed by: Andrea Niada
A short following an inquisitive girl is convinced her dead father will soon be resurrected; certain he has died to test their love for him. However, when the corpse begins to rot, the girl is forced to reconsider the situation.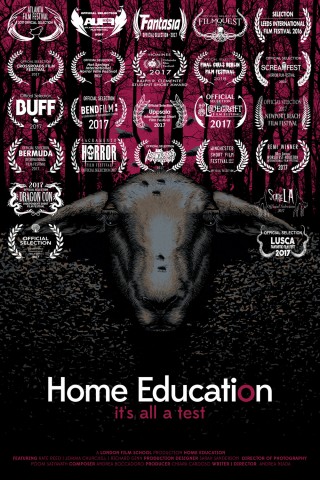 5. House of Sweat and Tears (2018) – directed by: Sonia Escolano
Nominated for Best Feature at Fantastic Fest, the Spanish elevated horror follows She, leader of a religious sect, that leads a group of people all living together in a claustrophobic place. But, the arrival of a mysterious character changes everything.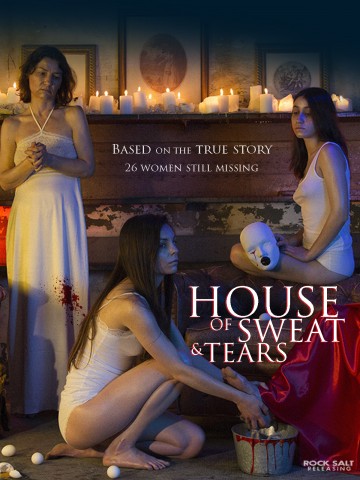 6. The House on Sorority Row (1982) – directed by: Mark Rosman
After a seemingly innocent prank goes horribly wrong, a group of sorority sisters are stalked and murdered one by one in their sorority house while throwing a party to celebrate their graduation.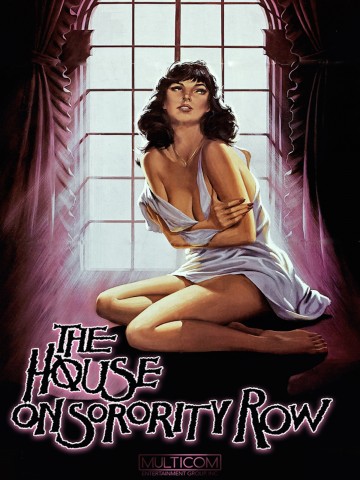 7. The Slumber Party Massacre (1982) – directed by: Amy Holden Jones
A high school student's slumber party turns terrifying as an escaped mental patient with a drill decides to crash the evening.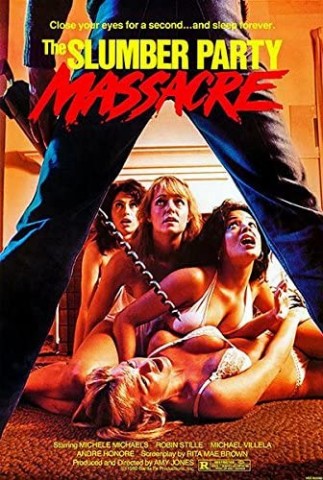 8. House on Haunted Hill (1999) – directed by: William Malone
A millionaire offers $10,000 to five people who agree to be locked in a large, spooky, rented house overnight with him and his wife.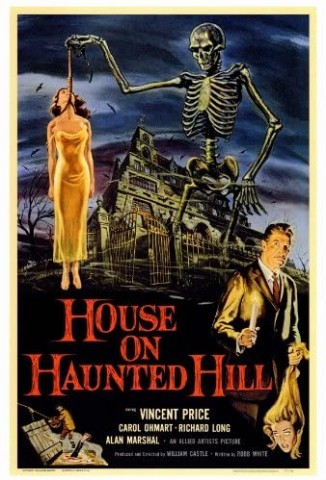 9. Dark Silence (aka 'The Blind King') (2016) – directed by: Raffaele Picchio
Craig moves with his daughter, Jennifer, into a new home after the death of his wife. It's not long before the pair discovers the house is haunted by a dark presence that wants to take over the child. One day Jennifer disappears and Craig must face a terrible truth in order to find his daughter.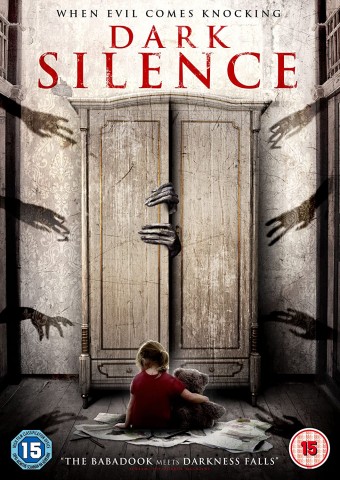 10. The Haunting of Borley Manor (2019) – directed by: Steven M. Smith
The story of Borley Rectory, said to be the most haunted building in the world before it was mysteriously destroyed by fire just before WWII.
11. Black Magic (aka 'Santet') (2018) – directed by: Helfi C.H. Kardit
After his father commits suicide, Rendy and his family travel to his Indonesian home from the United States, to look after his mother. Unbeknownst to him, his mother's health is failing, and they find her mysteriously unable to speak, lying in bed in a silent trance. When Rendy's mother attacks his wife (Kelly Brook) and children unexpectedly, he starts to realize the truth: an evil is seeping through his home and family, and his mother is haunted by a terrifying dark magic. Determined to entrench fear into the hearts of the living, the demons embark on a horrific rampage of attacks. Inflicting terror upon all who face it, will the family survive the black magic and escape alive?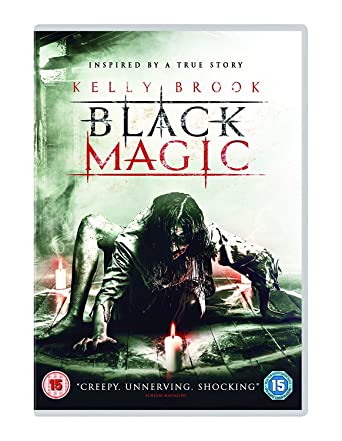 12. Beach House (2018) – directed by: Jason Saltiel
When Paul arrives at his family's beach house, he draws the attention of college student Emma. There's something off about the surprise visit of this handsome photographer from her mother's past. Yet Emma, an aspiring writer chafing at her privileged confines, also finds herself intrigued. As her attraction to him grows, she makes unsettling discoveries-and among his things finds violent Polaroid's that plant dark ideas in her mind.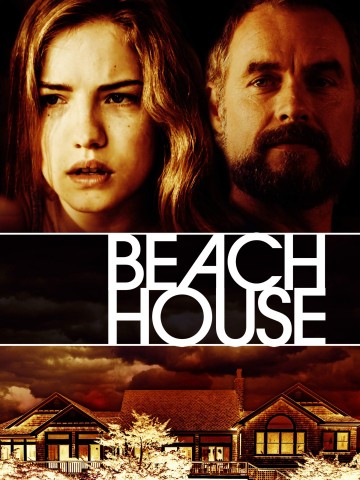 13. House of Evil ('The Evil') (1978) – directed by: Gus Trikonis
After a young couple moves into an old mansion in the countryside to start their family, they soon discover that the house is haunted by the Devil himself.
14. Lake Alice (2018) – directed by: Ben Milliken
The Thomases visit their family cabin to celebrate Christmas with their daughter and her boyfriend, but their first holiday together may be their last.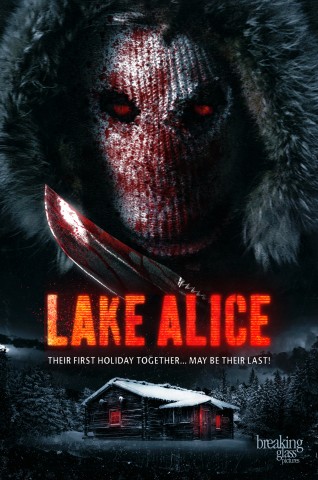 15. Red Room (2017) – directed by: Stephen Gaffney
Held captive in an isolated house in rural Ireland, four kidnapped girls must escape their impending deaths at the hands of sadistic killers.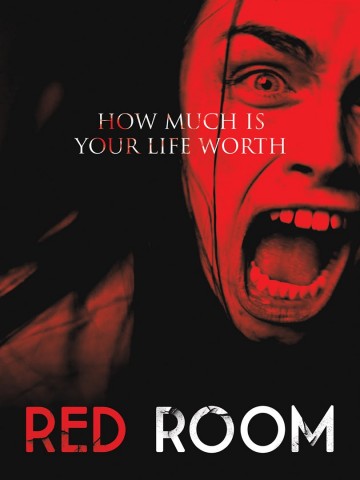 16. Rift (2017) – directed by: Erlingur Thoroddsen
When Gunnar receives a strange call from his ex, he drives up to a remote cabin to see him. But someone seems to be lurking outside waiting to get in.
17. The Red House (1947) – directed by: Delmer Daves
An old man and his sister are concealing a terrible secret from their adopted teen daughter, concerning a hidden abandoned farmhouse, located deep in the woods.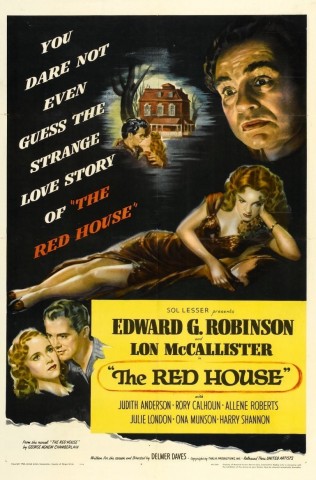 18. Seven Doors of Death ('The Beyond') (1981) – directed by: Lucio Fulci
A young woman inherits an old hotel in Louisiana where, following a series of supernatural "accidents", she learns that the building was built over one of the entrances to Hell.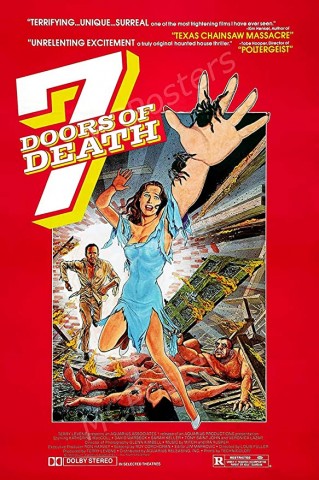 19. Silent Night, Bloody Night (1972) – directed by: Theodore Gershuny
A man inherits a mansion, which once was a mental home. He visits the place and begins to investigate some crimes that happened in old times, scaring the people living in the region.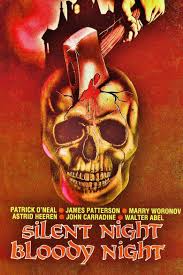 20. 13 Ghosts (1960) – directed by: William Castle
A family inherits what proves to be a haunted house, but a special pair of goggles allows them to see their ghostly tormentors.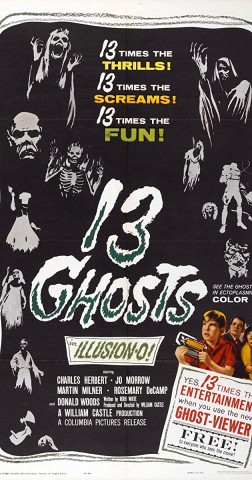 21. The Velvet Vampire (1971) – directed by: Stephanie Rothman
Sleepy-eyed nice guy Lee Ritter and his vapid, but pretty wife, Susan accept the invitation of mysterious vixen Diane LeFanu to visit her in her secluded desert estate. Tensions arise when the couple, unaware at first that Diane is in reality a centuries-old vampire, realizes that they are both objects of the pale temptress' seductions.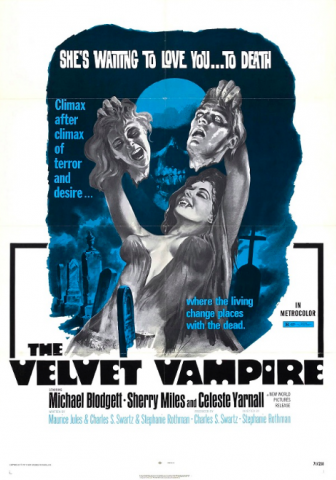 22. Haunting at Preston Castle (2014) – directed by: Martin Rosenberg
When Liz (Mackenzie Firgens) returns home on a college break with a broken heart, all she wants to do is hibernate and heal. But her best friend Ashley (Heather Tocquigny) coaxes her out of the house for an innocent, diverting rendezvous with high school ex-boyfriend Danny (Jake White). What they don't know is that truly terrifying things are about to happen. Sparks begin to fly between Liz and Danny, and the possibility of their reignited romance lead the three to a night time romp in Haunting at Preston Castle, an abandoned boys correctional institute with a gruesome past. What begins with three kids seeking excitement turns into a grisly nightmare, as Liz, Danny, and Ashley are forced to sort out their past and escape an out of control present. As they probe the decaying depths and dark shadows of Haunting at Preston Castle, they find themselves in deeper trouble than they would ever have imagined. Trapped inside, they're caught in a horrifying life and death struggle with unstoppable evil spirits. Can they survive the night?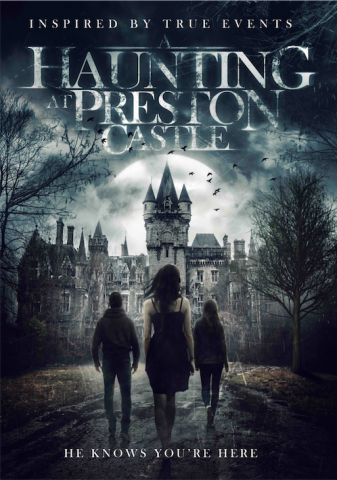 23. A Haunting At Park Hotel (aka 'The Speak') (2011) – directed by: Anthony Pierce
We follow a young film crew as they attempt to create a paranormal web series in the most haunted hotel in the U.S. After performing a ritual called "The Speak", the crew unleashes spirits that they are simply not prepared for.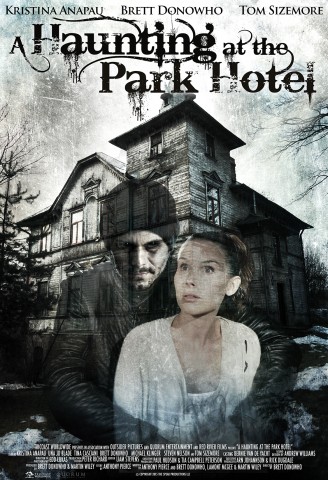 Enjoy over 400 titles of the best horror, sci-fi, action and true crime entertainment for free all in one place. But, don't let "F-ed Up Houses" scare you out of the house (stay home and safe!) Make sure to tell your friends to download the DarkMatter TV app today on an iPhone, iPad, Apple TV or Android devices for FREE here or on Google Play, so they don't miss out.
Follow DarkMatter TV on Twitter @TVDarkMatter (https://twitter.com/TvDarkmatter), Facebook (https://www.facebook.com/DarkMatterTV/) and Instagram (@DarkMatterFreeTVapp). Please contact DarkMatter TV at [email protected] for more information.
As a free streaming service available across all various devices, DarkMatter TV is available on mobiles and tablets (Google Play, Android, Apple iOS), OTT devices (Roku, Apple TV, Amazon Firestick, Chromecast), Smart TVs (Samsung, Vizio, TCL, Hisense, Phillips, LG), gaming consoles (PlayStation, Xbox) and more. Viewers may also subscribe commercial-free for $4.99 per month. DarkMatter TV has also partnered with major worldwide mobile device companies to expand the App and Linear channel to the international market in Q2 2020.
About DarkMatter TV:
DarkMatter TV is an A-VOD app and Linear TV channel was launched in the U.S October 31st 2019, and available in Africa, and South East Asia Q2 2020. Founded in 2019 by TriCoast TV, DarkMatter TV features science fiction, horror, and action themed content that is expertly curated by our staff TV, film directors and festival Programmers. DarkMatter TV's operations are based at TriCoast Studios in Culver City, CA, United States.
Official app page: https://apps.apple.com/us/app/id1474261935
About TriCoast TV:
TriCoast TV is a premium provider of Genre content for fans worldwide. The company is also located at the TriCoast Studio facility in Culver City, Los Angeles.
Founded by: Marcy Levitas Hamilton, Strathford Hamilton and Daisy Hamilton. The curation and acquisition team is headed by Daisy Hamilton.
For more information, please visit: https://www.tricoastworldwide.com
Media Contact
Company Name: TriCoast Entertainment
Contact Person: Jenna Wilen
Email: Send Email
Phone: 3104587707
Address:11124 Washington Blvd.
City: Culver City
State: California
Country: United States
Website: http://www.tricoastworldwide.com