CKO Kickboxing Continues Expanding In South Florida with New Pembroke Pines Location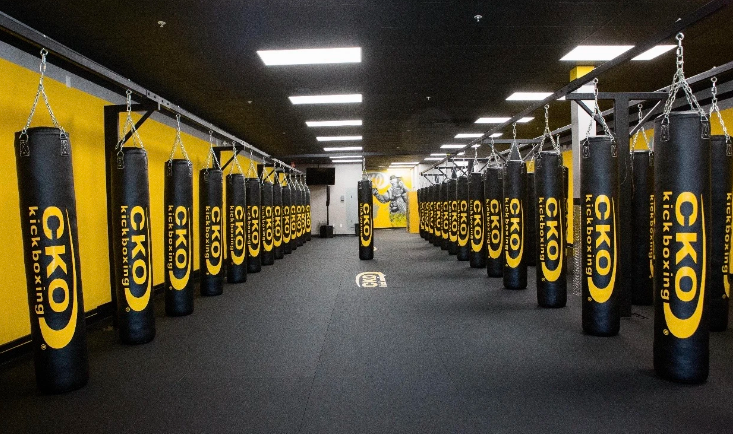 Pembroke Pines – February 5th, 2020 – CKO Kickboxing, one of the fastest-growing health fitness franchises, soon will hold a grand-opening with fitness kickboxing classes in Pembroke Pines, Florida. The high quality, cross-training gym is still in pre-sale mode and will offer special discounts to new members through grand-opening day. Classes are currently running seven days a week. The gym is located at 6870 Dykes Road, Pembroke Pines, Florida. In one of the fastest-growing locations in South Florida, CKO Pembroke Pines is looking to offer a high-intensity workout.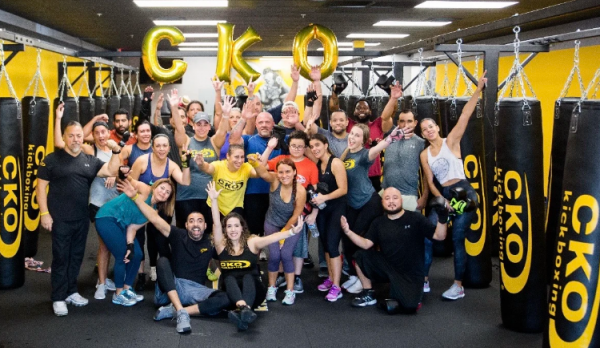 The family-friendly gym offers Pembroke Pines, and surrounding area residents, an alternative to Pilates, yoga, martial arts, and spinning classes. Kickboxing has many health benefits including improving heart function, kicking calories, and a total lower and upper body workout.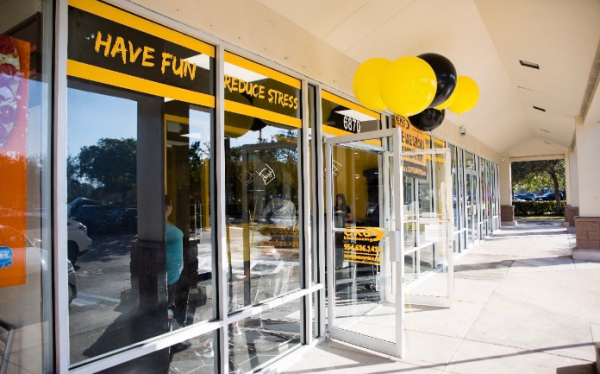 The 3,700+ square-foot gym features approximately 50 heavy bags and will continue to run seven days a week. CKO Kickboxing Pembroke Pines posts its kickboxing classes online. Classes run from 6 a.m. to 9 p.m. so commuters can work out before or after work. Instead of sitting in a car after work, CKO members can avoid the rush hour traffic by working out, relieving stress, and melting away any unwanted pounds.
The gym is owned by franchisees Jonathan and Olga Espinosa.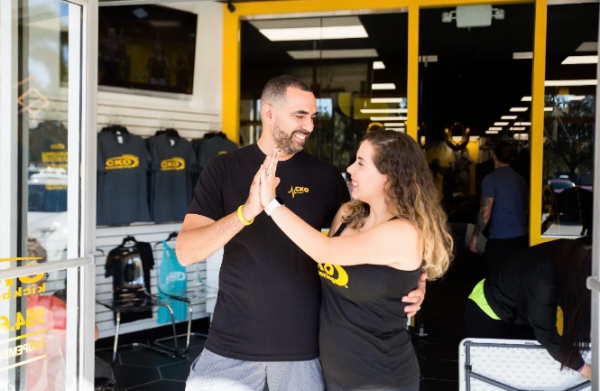 "The reason why we decided to open a CKO is because I was a member and the CKO experience made me feel a change that I hadn't ever felt with any other workout. I felt stronger, confident, and with a burst of energy. The feeling that CKO gave me assured me that this was the business that I needed to open and share with my community. I want to be able to help Pembroke Pines residents and the surrounding communities feel as great as I do," explained Olga Espinosa.
"We want to create a community aimed at supporting each other through their fitness journey, where members on all levels of fitness are welcome," explained Jonathan Espinosa. "Our goal is to help members lose weight, tone up their muscle, and reduce stress. The CKO experience is all about hitting real heavy bags to get real results."
About the CKO Kickboxing Workout
Unlike other gyms, CKO Kickboxing features one heavy bag per person and is instructor driven. The family atmosphere and the sense of community also make CKO Kickboxing unique among gyms.
CKO Kickboxing is an effective exercise and weight loss program for men and women, old and young.
"The beauty of our exercise classes is that anybody can do it. Since it focuses more on the fitness aspect rather than the martial arts, it is not intimidating. The instructor controls the tempo, but the client controls the intensity. You can have a fun, effective and safe workout," said Joe Andreula, Founder of CKO Kickboxing.
About CKO Kickboxing
CKO Kickboxing is one of America's fastest-growing franchises according to Entrepreneur Magazine, which included the kickboxing gym franchise in its Franchise 500 list of best franchises in 2015. The magazine rated CKO Kickboxing the Top Personal Service Franchise in the Fitness category in 2016.
"CKO Kickboxing is one of the most trusted names in fitness franchises. CKO Kickboxing is a true nationwide sports fitness franchise with gyms from coast to coast in approximately 90 locations," said Andreula.
The company has several additional gyms slated to open in South Florida with CKO Miami having been its first in the area.
For more information about owning a CKO Kickboxing franchise, go to http://www.CKOFranchising.com or call 800-489-1964.
"CKO Kickboxing continues to grow because new franchise owners receive ongoing training on how to run a business and coaching on the latest trends in health and fitness," Andreula said.
"We treat our franchisee owners like they are family because they are," Andreula said. "That's why so many people, including Jonathan and Olga, want to take advantage of our fitness franchise opportunity."
For information about CKO Pembroke Pines, call or visit www.ckopembrokepines.com
CKO Kickboxing Pembroke Pines holds the Florida Registration Number HS13494.
Media Only Contact:
Jonathan Espinosa
954-636-1414
Joseph Andreula
201-963-7774
Media Contact
Company Name: CKO Kickboxing
Contact Person: Joseph Andreula
Email: Send Email
Phone: 201-963-7774
Country: United States
Website: ckokickboxing.com