Decurian Token (ECU) Demand Strong, ICO Sells Out in Less Than 6 Weeks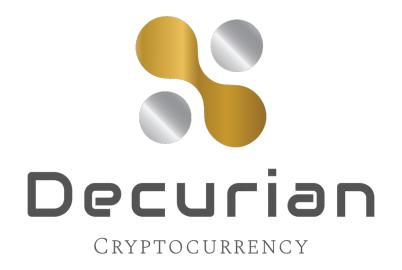 Developers of the Crypto token Decurian (ECU) have been met with huge demand since the ICO launch December 17, 2019. The 15,000,000 token ICO was gobbled up by eager gamers awaiting the launch of the meagainstu.com website later this spring. This website enables gamers to bring their virtual gaming adventures into the real world by earning the tokens in successful challenges with other gamers around the globe.
The crew of Decurian weren't exactly prepared for this overwhelming response. The developers were using models based on a sale of 50,000 tokens and envisioned a calmer and slower growth over time. "Imagine you are learning to surf and have been practising on nice gentle waves and suddenly a mini tsunami comes and totally wipes you out", explained founder Michael Chodorowski. This sudden and overwhelming demand caused server crashes and a back log of registrants that required extra staffing and server jumps to contend with. "We've had to quickly increase our resources and marshall them as effectively as possible to deal with this huge demand," Chodorowski says.
"The big issue seems to be that people do not understand what the Decurian token is meant be. It is strictly a token to be used on the meagainstu.com site. However, the current cryptocurrency clamour has resulted in a large number of people considering us an investment grade token. Due to investor perceptions and general lack of knowledge of the crypto sphere, what should have been a gentle gaming launch has been turned into an investment frenzied circus. However, the media attention has definitely brought us to the attention of more gamers as well so our group are trying to look at the upside of this inundation," says Chodorowski.
He explained the staff are also having to take this larger than expected demand in to the formulation of meagainstu.com in order to give users the best experience possible with zero slow downs and fast deposits into the winners accounts. Although unexpected, this demand will enable the meagainstu.com site to become a state of the art platform and will give all gamers the opportunity to monetize their avatars.
Twitter: https://twitter.com/DecurianC
Instagram: https://www.instagram.com/ecucoins/
Facebook: https://www.facebook.com/decuriancrypto/
Web: Ecucoins.com
Media Contact
Company Name: Avalerion Investments & ECU Coins
Contact Person: Michael Chodorowski
Email: Send Email
Phone: 1-800-881-2302
Country: United States
Website: https://ecucoins.com/