This Etsy shop by an Indian couple is offering authentic Linen clothing at affordable prices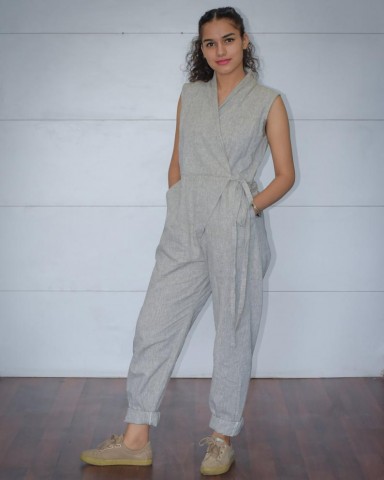 Linen clothing is understated, comfortable and breathable which makes it perfect for everyday wear, travel, yoga, lounging, and other activities. It's made from natural fibers and suits all skin types which is one of the reasons why it is so popular around the world. While Lithuanian Linen is the most popular one around the world and there are many Etsy sellers from Europe that sell Linen clothing for women, there hasn't been any Indian player in the market, until now!
TheLinenCouture is a newly launched Etsy shop, run by a couple from India who are now offering authentic Linen clothing for women at competitive prices. The couple has taken their love for sustainable clothing and turned it into a brand that offers unique, minimalistic and authentic Linen clothing for women. Little do people know that apart from Europe, Southern India is also a major producer of Linen fabric and the same is also used by popular brands like Marks and Spencer, Gap and Banana Republic. The couple has sourced Linen from leading manufacturers in India and designed the clothing matching the international standards.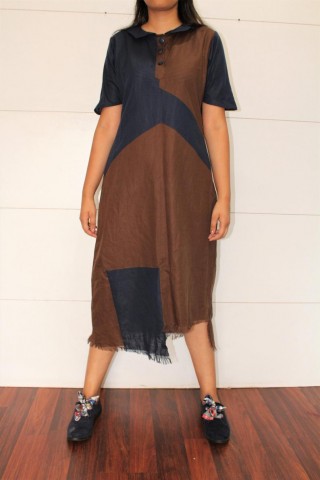 TheLinenCouture drives its inspiration from the Japanese art of "Wabi-Sabi", which roughly means "finding beauty within imperfection". This concept is reflected in their designs in the form of frayed edges, asymmetric hemlines, and striking color combinations. It is to be noted that, not many brands are offering multicolored Linen clothing for women but this brand has a beautiful collection of multicolored Linen clothing. All the linen clothing for women in this store is comfort fit, breathable and made from authentic linen. One can find jumpsuits, dresses, tops, bottoms, wrap tops, and more at TheLinenCouture on Etsy.
"When it comes to a breathable, comfortable and easy-going fabric, there is nothing like Linen. Even for my graduating fashion show, I made a collection from Linen only which was appreciated by many. At that time I knew that I would be working with this fabric for a long time. We chose Etsy, for selling because it is the largest marketplace for handcrafted, sustainable and unique products", says Sunakshi, the co-owner of TheLinenCouture.
All their Linen clothing is handmade in a small facility in Chandigarh, India by skilled craftsmen. As of now, the shop has about 25 products in various categories but they will be adding more soon. As a special launch offer, the shop is also giving away free gifts to the first ten buyers. The surprise gift can be anything from a handpainted, Linen bag to an exclusive traditional piece of Jewelry from India.
Shop from TheLinenCouture on Etsy now.
Media Contact
Company Name: The Linen Couture
Contact Person: Sunakshi and Vivek
Email: Send Email
Country: India
Website: etsy.com/shop/thelinencouture/