Dragonspawn Awakening by Thomas Rottinghaus Available on Amazon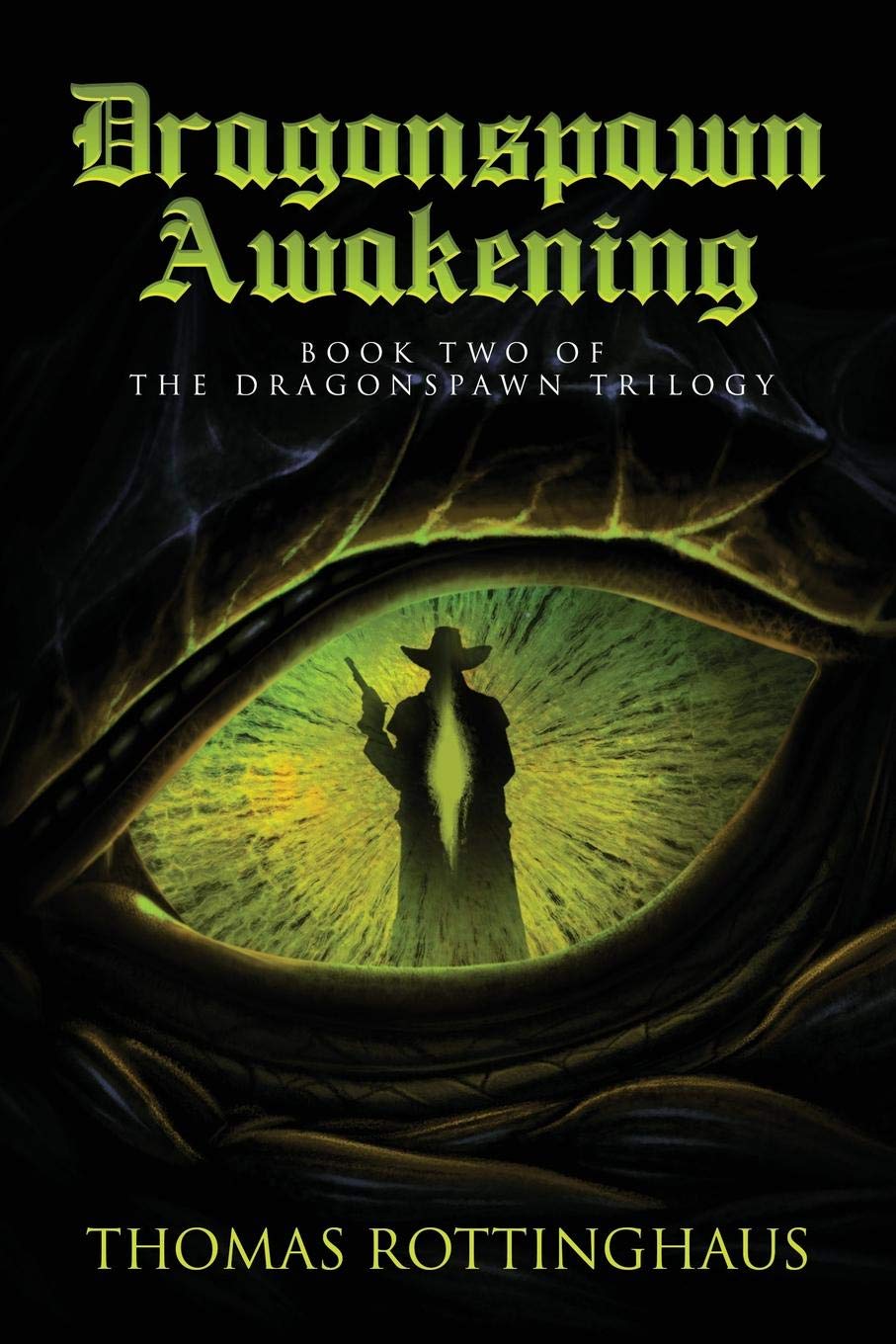 Dragonspawn Awakening: Book Two of the Dragonspawn Trilogy
Only when one reaches his full potential does he realize how powerful he can be.
Thomas Rottinghaus brings fantasy novels to the next level as he makes a comeback to the literary spotlight with Dragonspawn Awakening: Book Two of the Dragonspawn Trilogy.
The second installment of Dragonspawn has only gotten better as the return of the Warriors and Wizards to Norland marks the discovery that Timon's power that has become stronger over time. To combat Timon, the magii'ri resort to the creation of the Dragonspawn, a magical and physical blending of an ultimate Warrior and a Dragon – finally, the one that will save them all has risen. The Dragonspawn, disguised by the Wizard Mathias as a young boy named Jacob Grimwullf, begins to realize his potential. He will become the most powerful of them all, but as his powers mature, his doubt and disillusion with the magii'ri begin to grow with it. When the moment comes that Jacob discovers more about himself, will his loyalty lie with Dragons? Or will he side with the magii'ri Warriors and Wizards who raised him?
Dragonspawn Awakening: Book Two of the Dragonspawn Trilogy takes the readers into the depth of their imagination. The sequel is about unveiling superpowers and potentials, as well as unearthing the truth that has long been hidden from the many people. Rottinghaus's novels are hard-to-put-down!
Check it out on Amazon: https://amzn.to/2OSIYXp
About the Author
Thomas Rottinghaus, a weightlifting enthusiast since the age of eighteen, was born and raised on a farm in western Colorado where he grew up shooting, fishing, and living the rural lifestyle and reading fantasy. The first fantasy book he ever read was J.R.R Tolkien's "The Hobbit" and since then he has been hooked. He currently lives in western Colorado with his wife Lisa, a blue heeler named Jake and a bunch of cats.
Be up to date!
Media Contact
Company Name: URLink Marketing | URLink Print and Media
Contact Person: Media Relations
Email: Send Email
Phone: 1-888-980-6523
Address:1603 Capitol Ave., Suite 310
City: Cheyenne
State: Wyoming 82001
Country: United States
Website: www.urlinkpublishing.com/